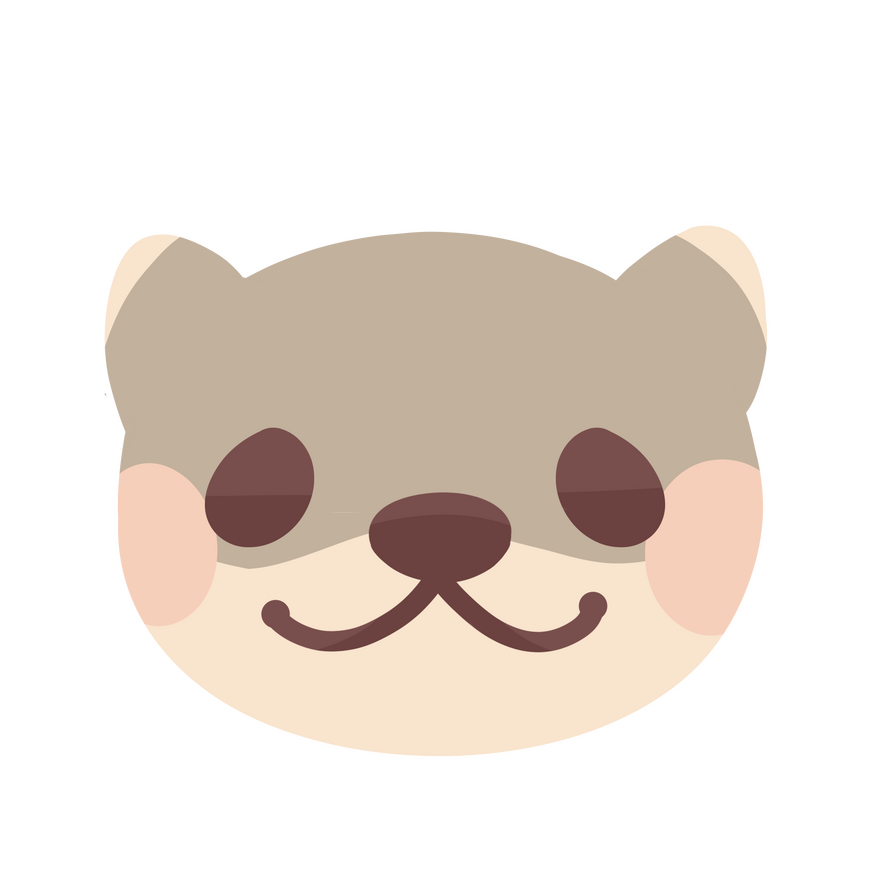 MTSugarr
---
Freelance Artist | Graphic Designer | Affiliate Streamer
---
---
Commissions
---
Social Medias
---
Feeling Generous?
---
Helpful Tools I Use
---
About
happiness & simplicitySpecializing in mainly a line-less style | Simplicity with a hint of happiness.Hello! I am a freelance artist and designer who really enjoys drawing in a cute and simple style, especially creatures!Feel free to contact me about any questions you may have!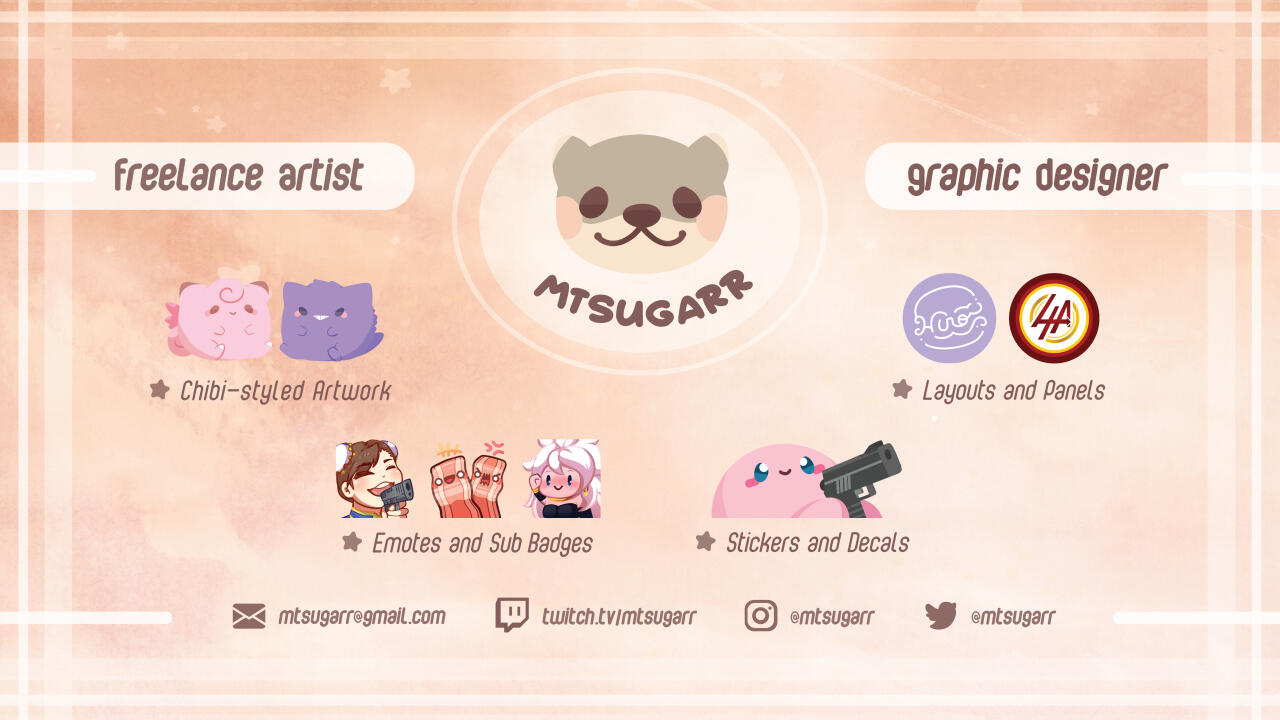 ---
Giveaway Time!
---
Winners will be randomly selected and announced throughout the first week of June!Please read through carefully for all the entry opportunities and rules!-GIVEAWAY RULES-• must be following me on Instagram!
(following me on other social media gives you an extra entry!)• like and save the post! (1 entry)• comment what prize you'd like to win! (1 entry)• tag your friends (w/ what prize you'd like to win)!
(more friends = more entries! )
(1 extra entry per tag)• UNLIMITED TAG ENTRIES!
---
SPECIAL ENTRY OPPORTUNITY UNTIL 5/11
-SPECIAL RULES-• download Raid Shadow Legends!• play through the tutorial!• screenshot with your username/level visible, and DM it to me!• completing this will give you 10 entries!• get your friends to do it too!
If they let me know in the DM's that you referred them (along with all the other required components), you will receive another 5 entries!)
Again, this opportunity for more entries is only available until 5/11!
All numbers will be double-checked on our end. The number of players who joined and reached level 12 is updated frequently (with names)
---
-PRIZES-
** MTSugarr is my only account, and I will not message you through any other account!**Please watch out for fake accounts impersonating me.
I will never ask you to click on unknown links or your personal information.
**I am not liable for any issues that occur involving the fake accounts!
**This is a free giveaway and is not affiliated with Instagram or any other social media platforms.
Feel free to contact me about any questions you may have!
| Prize # | Item 1 | Item 2 | Item 3 | Item 4 | Item 5 |
| --- | --- | --- | --- | --- | --- |
| Prize #1 | Otter Fleece Blanket (Blue) | Otter Microfiber Cloth | Hugging Otter Pin | Tappy the Otter Pin | |
| Prize #2 | Otter Fleece Blanket (Seafoam Green) | Otter Microfiber Cloth | Otter Jar Charm | Otter Couple Charm Set (Magnetic) | |
| Prize #3 | Kirby Fleece Blanket | Kirby SleepyTime Microfiber Cloth | Kirby SleepyTime Canvas Pouch | | |
| Prize #4 | Kirby SleepyTime Canvas Pouch | Kirby SleepyTime Jar Charm | Kirby SleepyTime Jar Transparent Sticker | | |
| Prize #5 | Kirby SleepyTime Canvas Pouch | Mini Kirby Gun Peeker | Mini Kirby Knife Peeker | Mini Kirby Boba Peeker | |
| Prize #6 | Snorlax Air Freshener (Melon) | Snorlax Sticker | | | |
| Prize #7 | Dabbing Psyduck Air Freshener (Lemon) | Dabbing Psyduck Sticker | | | |
| Prize #8 | Crying Psyduck Air Freshener (Forest Rain) | Crying Psyduck Sticker | | | |
| Prize #9 | Kirby Gun Air Freshener (Black Ice) | Kirby Gun Phone Grip | | | |
| Prize #10 | Kirby Gun Air Freshener (Strawberry) | Kirby Gun Peeker | Kirby Knife Peeker | Kirby Boba Peeker | |
| Prize #11 | Gengar Air Freshener (Squash) | Gengar Sticker | Umbreon Peeker | Umbreon x Espeon Sticker | Litwick Sticker |
| Prize #12 | Dugtro Ice Cream Pin (Discontinued) | Voltorb Takoyaki Pin (Discontinued) | | | |
| Prize #13 | Jirachi Ice Cream Pin (Discontinued) | Pikachu Ice Cream Pin (Discontinued) | | | |
| Prize #14 | Jirachi Ice Cream Pin | Gastly Boba | Jigglypuff Boba | | |
| Prize #15 | Pikachu Ice Cream Pin | Dango-chu Pin | Pikachu Jar Charm | Pikachu Jar Transparent Sticker | |